I am a student at the University of Newport, studying Animation and this is just a Blog about my uni work... Also any illustrations or conceptual artwork i do in my spare time, professional or not its all here.
Click for DeviantART
Click for my Website
created by Hanna Bosley, Gabi Balla, Adam Wheller
The Final Group Project Film
The Scene Check-list we used.
This is the last update as on Tuesday we hand in the final work.
this past week we have just been finishing off the last scenes and what not
we are rather close to finishing, so hopefully we will on time.
that's about it for this week
Shigoto no Modoru
over the past week we have come a bit closer to finishing the film, i have 1 scene left, Hanna has finished hers and just needs to finish doing the compositing on a few more and Gabi has nearly finished one of her scenes
most of the past though i have been doing the Frankenstein project and help Alex with his film.
that's about it, next Wednesday we are going to start Post-production and hopefully finish on time.
Shigoto ni modoru!
Well the past week has seen  a few scene be completed and we also recorded the final audio dialogue.
i have finished my parts for a few of my scenes
Hanna has done the final compositions for her scenes and my finished scenes.
Gabi has…. well….
thats pretty much it for this week.
Shigoto ni modoru!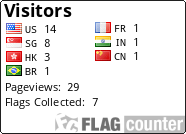 Some Guys Blog is part of Some Guy Productions